EN STANDARDS
Security can not be achieved by erecting fences.
Security is achieved by opening doors .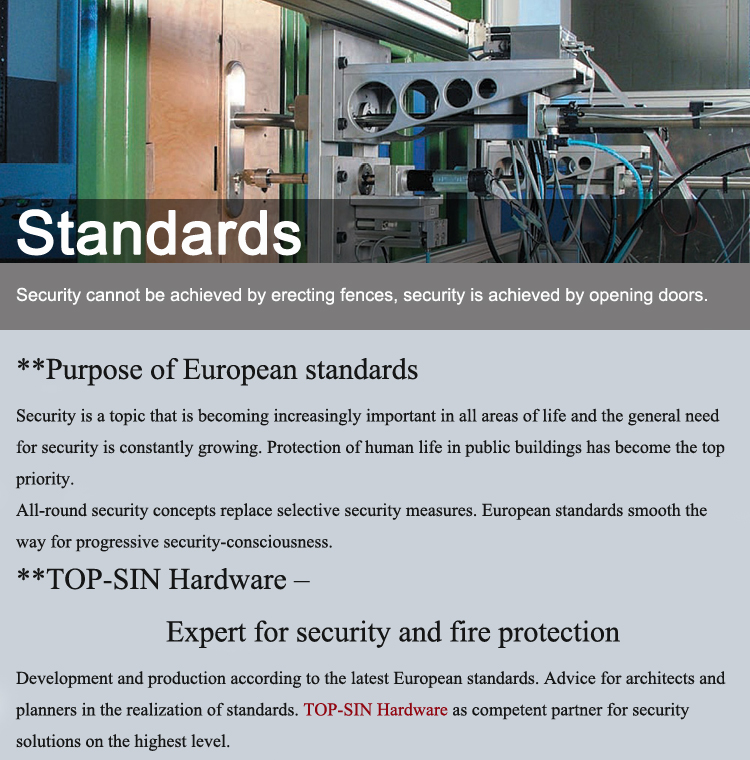 EN1906 FOR DOOR LATCHES AND DOOR KNOBS
This standard distinguished door fittings subject to server wear and tear.Thigh resistance and extreme stess-bearing properties ensure more safety in public buildings.

EN 12209 FOR MECHANICALLY OPERATED LOCKS AND CLOSING PLATES
Due to the increasing product variety in the area of locks and closing,this standard provides a uniform regulation on a European level.
EN 1935 FOR SINGLE AXLE DOOR AND WINDOR REBOUND STRAPS
This standard classified hinges according to their wear type and other important criteria,such as permissible torque,fire resistance and the weight of the door or window wing.
---